Philly Custom DJ on Wedding Wire
This week I joined Wedding Wire so I can get more wedding clients at Philly Custom DJ. Here's the promo video:
Round Trip Radio Podcast: The Noose
The new podcast on Round Trip Radio features new Israeli indie music with a mellow and kind of somber sound. We are currently working on a another podcast featuring the blues. The design on Round Trip Radio is looking good, and over the next few weeks, I'll be preparing our podcast for iTunes.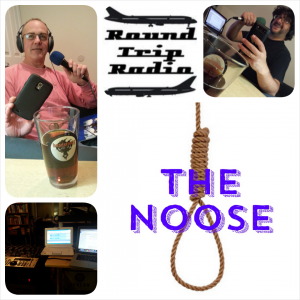 My baby is now a toddler. She can boss people around in two languages and her playlist continues to expand. For more details and adorableness, check out the Sela Stream. (She's also got a YouTube channel of the same name.) Note the Hebrew blocks in the background.  They say that Sela is a year and a half old.  We use to take a picture with the blocks every month the first year.  But as she became more mobile, it became more difficult.
Classic Mix: Young Old Man
I've been migrating my old mixes from this site to Philly Custom DJ. Eventually, I would like to rerelease all of my mixes there in one form or another. This week I did Young Old Man, the first in my 6 mixes in 6 days potlatch for my 40th birthday. There's a lot of dark stuff on the mix. 6 years later I'm living a different lifestyle, I'm healthier, and I'm happier.  Probably the best reason for my happiness is my wife, my daughter and the fact that my reality has exceeded my expectations.
Throwback Thursday
I should call it "Reeling In The Years." Here's a picture of me in a diner somewhere, possibly in the Hamptons, in the summer of 2004. The flip phone in my hands was new and awesome at that moment. I even had a thing called a moblog, where I sent my pictures to mobile pictures blog site. Within a year and a half, I had to carry around a bag of accessories just to make a phone call. The battery stopped taking a charge and the only way to make a phone call was through a headset. Technology has improved over the past few years. So much so, that I wrote this entire blog post on my phone while riding a bus!
Unsubscribe Report
2014: The Year of the Unsubscribe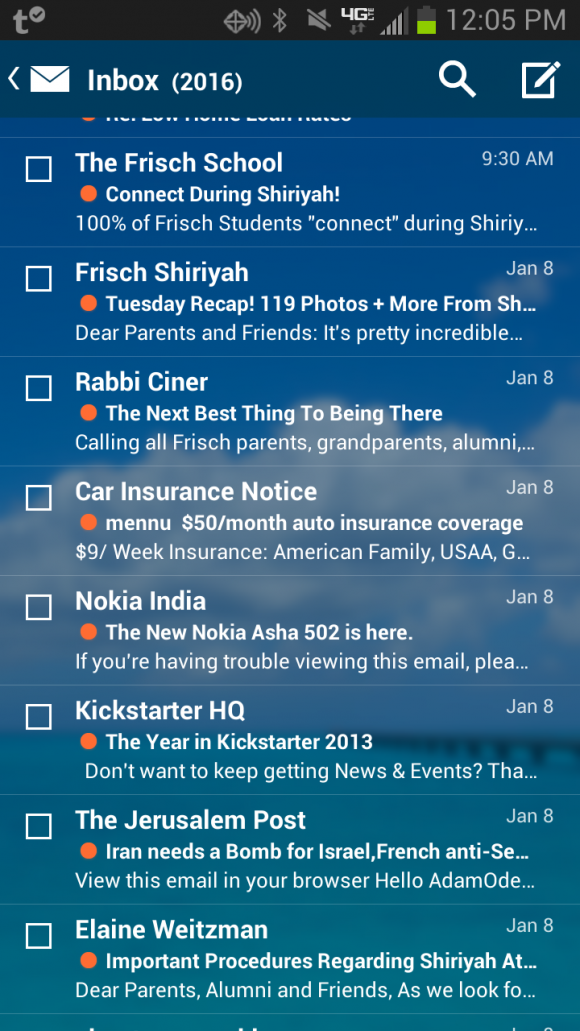 This week I took the time to unsubscribe from 10 email newsletters. These were not spam emails, but emails from actual organizations or companies with which I have had some dealing with in my life. I didn't hit the spam button, but clicked unsubscribe. When asked for feedback, I provided it. The worst offender was my old high school, The Frisch School. They sent out 6 emails in 3 days. That's a lot of email to send someone who doesn't like newsletters.
I said goodbye to the following:
Web.com
Israel Bonds
Bally Total Fitness
About.me
Kickstarter
The Jerusalem Post
The Frisch School
AAA
Key Ring
Juno Download